Your tiny, dual-display,

desktop computer
…and robot brains, smart home hub, media centre, networked AI core, factory controller, and much more
Completely upgraded, re-engineered
Faster, more powerful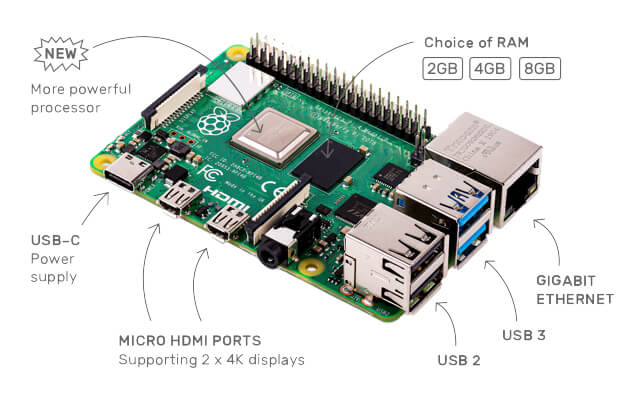 Raspberry Pi 4
Starting from ₹3186
Freedom of Choice. RAM that depends on your needs. Because right tools on right place is excellent.
along with two USB 2 ports you'll find two USB 3 ports, which can transfer data up to ten times faster.
Raspberry Pi 4 comes with Gigabit Ethernet, along with onboard wireless networking and Bluetooth.
Silent & Energy Efficient
Consumes 15.3 Watts Max- 172% Less Power Consumption than a standard Desktop
Other Raspberry Pi Accessories
Industrial Compute Module